55 Gallon Drums
Plastic, Fiber, and Steel Storage Drums available for purchase
New, Used, & Reconditioned 55 Gallon Drums for Sale
Our 55-gallon drums are suitable for many uses and industries, including construction, farming, pharmaceuticals, and automotive applications. These large drums are easy to stack and transport.
We have new, used, and reconditioned metal drums in stock and ready to move. Whether you need a steel, plastic, or fiber barrel, we've got you covered with a wide selection of 55 gallon drums.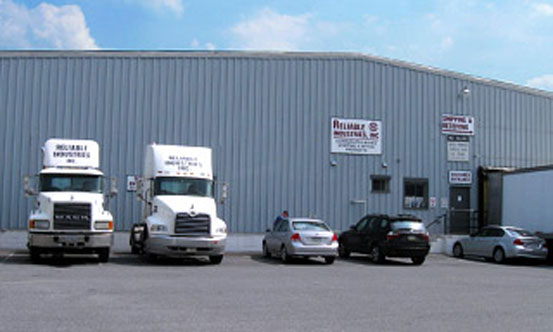 Where to buy 55 gallon drums?
If you're looking to purchase a new, used or reconditioned 55-gallon metal barrel or drums, look no further than Reliable Industries!
Our warehouse is located on Broad Run Dr. in Lititz, an easy drive from Lancaster, Manheim, and the surrounding Lancaster suburbs.
Office Hours: Monday – Friday 8am to 4pm
Receiving Hours: Monday – Friday 6am to 2pm
Please call us at 717-626-2181 or send us an email with any questions about our current inventory or pick-up process.
Uses for 55 Gallon Drums
The possible uses for 55 gallon drums are endless. You can use them for anything from planting and gardening to cooking and grilling! Here are some ideas to get you started.
Outdoor storage containers
Rain barrel or water collection system
Compost bin
Raised garden bed or outdoor planter
Barbeque pit, smoker, or fire pit
Floating dock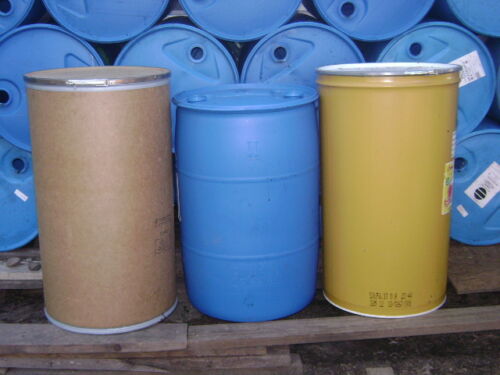 Types of 55 Gallon Storage Drums We Stock
We sell new, used, and reconditioned storage barrels made from various materials. Our reconditioned metal drums comply with Reusable Industrial Packaging Association guidelines.
55 gallon steel drums
Plastic 55 gallon barrels
55 gallon fiber barrels
Wondering what we have in stock?
Our stock changes daily, so please contact us to get the most current stock information.